RETAIN / Key client management
Existing clients pay your wages. Proactive client management ensures that you deliver services on time and on budget while meeting their expectations and nurturing a positive working relationship.
Key Account Management
Our Key Account Management courses will help your team identify potential growth and strategic solutions to benefit both you and your clients.
Who's it for?
Partners, Directors, Senior Fee Earners who are responsible for managing key accounts.
(Participants are quite likely not to be trained sales professionals, but executive decision-makers who are well-placed to sponsor key account management programmes and deliver cultural change to promote KAM.)
Content overview
During this course, we will identify your key clients looking at profit and potential and then we will focus on:
Understanding the client and how they make buying decisions
Analysing what we need to do to retain and develop the client
Learning how to become the Trusted Advisor by developing key relationships
Maximising what the client buys and discovering hidden cross-selling opportunities
Using the wider team to strengthen and broaden relationships through collaboration and breaking 'silos'
Putting together the client plan to be used by the key account manager, delivery team and working with the client themselves.
Course format
One day on-site workshop for up to 12 people.
Questas Consulting is based in London, and travels internationally to deliver sales training.
Outcomes
Participants will find an increased awareness of what needs to be done to achieve client retention and growth, leading to the increased profits of mututally beneficial client / supplier relationships.
They will also be equipped with the skills and resources needed to implement of a practical plan of action for their organisation to establish the best practice of Key Account Management culture.
From our blog
The top five factors to successful key account management
Developing and implementing successful key account management programmes takes time and commitment. Gillian Sutherland provides advice on the steps you can take to ensure your investment of money and effort pays off.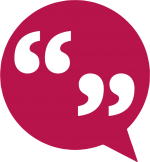 "Gary and his team have both inspired us and provided us with the tools to manage and expand our key client base."
Dr Alan Barr, Managing Director, RPS, Northern Ireland
Download our Free Guide
Account Management Training Designed for the Professional and Engineering Services
Free consultation
Have questions for us? Get your team started today and gain a new competitive advantage.