As a business development consultancy, we are passionate about helping our clients develop processes, skills and behaviours that will result in increased sales and improved margins.
Who we work with
Since 2011 Questas has been helping professional and engineering services firms grow. We have developed a deep understanding of the challenges faced by our clients operating in the built and natural environment.
The people Questas work with are generally technical experts who need to develop their client relationship and business development skills. They range from junior to senior, groups to individuals. One day we're introducing BD concepts to graduates, the next we're coaching senior directors and partners on specific client or market issues.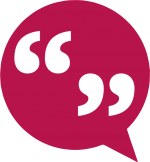 "
Questas help us with our key account management programme and we have implemented their 'toolkit'. We find the simple and effective approach works very well for us. In terms of the impact of the programme, we are becoming more proactive, finding more opportunities and working together in a more consistent and effective way."
Paul Tremble, UK Executive Director, WSP
the questas difference
The training programmes we develop with our clients are designed to deliver long-term sustainable changes in the way their business grows. We don't believe that a single training course without follow up and work-based practice works.
practical theory
Whilst we teach theory where necessary, our workshops and one-to-one sessions are highly practical and designed to be relevant to the audience so that they can use their new-found skills and ideas in the workplace straight away.
Gary Williams
An experienced business development consultant, sales trainer and executive coach, Gary is the founder and CEO of Questas.
A former sales director in the fast moving telecoms and IT industry, he has spent the last 15 years working in the professional and engineering services sector, helping companies to transform their account management, client relationship and business development skills.
"Gary has exactly the right balance of an effective framework for winning more work and an understanding that his clients are people; not machines that can just be re- programmed".
Paul Brady
Paul has been an interactive theatre specialist for over 20 years, using drama and performers in the context of business training.
He has worked across a variety of sectors, enabling participants to get to grips with the behaviours that support business innovation and change.
Career highlights include:
Developing interactive scenarios for inclusion workshops that rolled out worldwide.
Delivering the first ever interactive scenario-based workshops on a new e-learning platform.
Sonia Murray
Sonia has a strong track-record in coaching and training partners in one of the Big Four accountancy firms, where she has focused particularly on leadership impact and communication.
Prior to qualifying as a coach Sonia worked principally in leadership and management development with a specialism in working with senior female leaders often focussing on presence and impact.
Her track record with organisations as diverse as Waitrose, the BBC, Horizon Nuclear Energy, Lloyds of London and KPMG enabled her to develop an insight into the challenges and rewards for leaders in tough business environments.
Sonia's early career was in theatre and she brings a wealth of experience in terms of performance and presence to her personal development work. Sonia has a passionate interest in education (another early career path) and works on a pro bono basis with leaders in education. Here her work is often in the area of resilience and career planning.
Specialities:
Pitching, presenting and presence
Resilience
Networking and engagement
Leadership communication
Women in business
Coaching Style:
Sonia's coaching style is warm but robust. Working especially with leaders and high potential individuals she focuses on strategies that enable their voices to be heard above the corporate clamour. A rigorous approach, grounded in the most current development practice leads to rapid and tangible results – Sonia's style appeals to busy people keen to make efficient use of their time.
Annabel Miller
As a learning & development practitioner with 15 years experience, Annabel's expertise covers communication skills, management development and team-working.
She is accredited in Belbin and Myers Briggs and is a seasoned role-player with a passion for highly interactive sessions.
Career highlights include:
Design and delivery of international development programmes for junior lawyers at Freshfield Bruckhaus Deringer.
Design and development of a National Training Programme for Slater & Gordon UK, rolled out to all UK offices.