As a business development consultancy, we are passionate about helping our clients develop processes, skills and behaviours that will result in increased sales and improved margins.
Who we work with
Since 2011 Questas has been helping professional and engineering services firms grow. We have developed a deep understanding of the challenges faced by our clients operating in the built and natural environment.
The people Questas work with are generally technical experts who need to develop their client relationship and business development skills. They range from junior to senior, groups to individuals. One day we're introducing BD concepts to graduates, the next we're coaching senior directors and partners on specific client or market issues.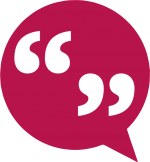 "
Questas help us with our key account management programme and we have implemented their 'toolkit'. We find the simple and effective approach works very well for us. In terms of the impact of the programme, we are becoming more proactive, finding more opportunities and working together in a more consistent and effective way."
Paul Tremble, UK Executive Director, WSP
the questas difference
The training programmes we develop with our clients are designed to deliver long-term sustainable changes in the way their business grows. We don't believe that a single training course without follow up and work-based practice works.
practical theory
Whilst we teach theory where necessary, our workshops and one-to-one sessions are highly practical and designed to be relevant to the audience so that they can use their new-found skills and ideas in the workplace straight away.
Gary Williams
An experienced business development consultant, sales trainer and executive coach, Gary is the founder and CEO of Questas.
A former sales director in the fast moving telecoms and IT industry, he has spent the last 15 years working in the professional and engineering services sector, helping companies to transform their account management, client relationship and business development skills.
"Gary has exactly the right balance of an effective framework for winning more work and an understanding that his clients are people; not machines that can just be re- programmed".
Paul Brady
Paul has been an interactive theatre specialist for over 20 years, using drama and performers in the context of business training.
He has worked across a variety of sectors, enabling participants to get to grips with the behaviours that support business innovation and change.
Career highlights include:
Developing interactive scenarios for inclusion workshops that rolled out worldwide.
Delivering the first ever interactive scenario-based workshops on a new e-learning platform.
Ayo Daramola-Martin
Ayo has over 20 years' experience as a marketing consultant in property, investment, professional services, industrial services and manufacturing.
He enjoys working in large and small organisations and knows how to manage multi-million budgets as well as how to gain the most from marketing 'on a shoestring'. During his career, Ayo has held senior marketing and business development roles at PwC, Lloyd's Register and Shell Chemicals. He has also worked on high-profile projects within the construction industry, for companies such as Canary Wharf Group, Chelsfield, Qatari Diar and Delancey.
Gillian Sutherland
With over 30 years experience in business development and marketing, predominantly in the professional services field, Gillian's roles have encompassed...
client management and sales, pursuits and bidding, branding and communications. She has worked for both consultants and contractors across a number of sectors including legal, property and construction.
Career highlights include:
Designing and implementing a training programme at Berwin Leighton Paisner to achieve excellence in client service.
Designing and managing a key account programme to grow global clients for the Buildings business at AECOM.
Annabel Miller
As a learning & development practitioner with 15 years experience, Annabel's expertise covers communication skills, management development and team-working.
She is accredited in Belbin and Myers Briggs and is a seasoned role-player with a passion for highly interactive sessions.
Career highlights include:
Design and delivery of international development programmes for junior lawyers at Freshfield Bruckhaus Deringer.
Design and development of a National Training Programme for Slater & Gordon UK, rolled out to all UK offices.
Will Chitty
Will has been a professional actor for over 20 years, more recently bringing his skills and experience into the commercial sector.
He has worked across a broad range of clients in Oil and Gas, Aviation and Engineering. Having gained many credits across all media as an actor, writer and producer, he believes in the power of story and emotional engagement to aid learning.