The challenge
Too few people involved in business development
Our approach
Many companies have a tiny percentage of staff working on business development.
Many of our clients adopt the 'seller-doer' model but work winning often relies on the same few people. Many people say, "I can't do business development, I'm a technical expert, I don't do sales." Don't worry, we're not going to turn you into a sales person. We're going to equip you with some skills and build your confidence so that you can interact with clients and use your technical expertise to solve their problems.
Anyone can do this. And the business will get better results if everybody plays a part.
Structuring online BD Conversations

As a technical person taking on the BD or sales role may feel unnatural. This will help you structure conversations to make them more comfortable and effective.
Try our Espresso Shot Learning – Our 30 min live webinar to give your team the key points and latest thinking in Business Development and Client Relationship Management.
From our blog
Our top ten tips for non-confident networkers
Do you dread the thought of attending an event with the purpose of networking? Annabel Miller shares her top ten networking nuggets.
Questas's Paul Brady says:
"There's a fear of being seen as a sales person. That's where our training, particularly in the role playing that we do – it's really important to practice in a simulation of a real life situation – is so important to demonstrate that you don't have to be a sales person. Just be you, but be the trained you."
The challenge
Turning conversations into instructions
Our approach
Does this quote sound familiar: "We talk to plenty of people, but we struggle to move the conversation into a business development discussion." If so, you're not alone. It might happen at a networking event or even with an existing client, but it's common to feel there is a barrier between having a chat and making a sale.
We remove the barrier altogether and we encourage fluid conversations going from the personal through to work. The problem a lot of our clients face is that they think they have to switch into selling mode. But through training, roleplay and feedback we show them that it is a natural flow and that the business questions are quite acceptable and quite normal.
SELLING SKILLS TRAINING
Achieve better win-rates, higher fees and greater margins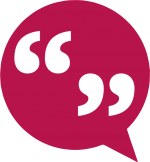 Questas's Annabel Miller says:
"The types of questions you ask, the way in which you ask those questions and the listening you do in those situations are all going to uncover work opportunities."