CREATE / Reputation & relationships
Marketing training and consultancy
Who's it for?
Any business that wants to maximise the return on their investment in marketing. We help our clients align marketing with business strategy and long term objectives. Supported by our Growth Model we help clients focus on their target markets, grow their reputation and​ generate leads.
Content overview
Marketing strategy formation and alignment
Formulation of vision, aims and objectives
Strategy tools and techniques
Opportunity assessment and prioritisation
Competitor analysis and competitive positioning
Market planning and budgeting
Brand development and relationship management
Identification of most valuable customers
Value propositions, story and messaging
Evaluating brand culture, values and promise
Analysis of customer experience and journey
Customer relationship management process
Lead generation and management
Campaign planning, budgeting and execution
Successful CRM implementation
Effective use of CRM
Effective channel management and use of social media
Effective (and compliant) use of data
Outcomes
We equip our clients with tools and techniques to strengthen how they are perceived in the market place. This will lead to a growing reputation in your chosen markets and one that will ultimately generate more interest from your target audience.
All our assignments are bespoke which means you can fine tune our services to the precise needs of your business.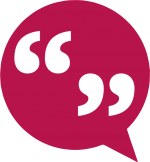 "Gary is a creative and enthusiastic business development consultant who will add value to your marketing effort."
Ray Black, Partner & Chief Executive at Barlow Robbins
Free consultation
Have questions for us? Get your team started today and gain a new competitive advantage.